Pottery Classes, Rent a Wheel, Kiln Firing
Pottery Classes for All Ages
Whether it's a date night or homeschooling art class, the studio is open for personal pottery classes or groups of two. No experience necessary. Just a good attitude and willingness to try.
1 person – $50 for 1.5 hours
2 people – $100 for 1.5 hours
For groups of more than two, please call or email to discuss options.
Rent the wheel in half hour increments. We can provide clay if needed or you can bring your own as long it's a cone 6.
$10 per hour of wheel time
*Firing is charged per piece. $15 for 10 lbs of Clay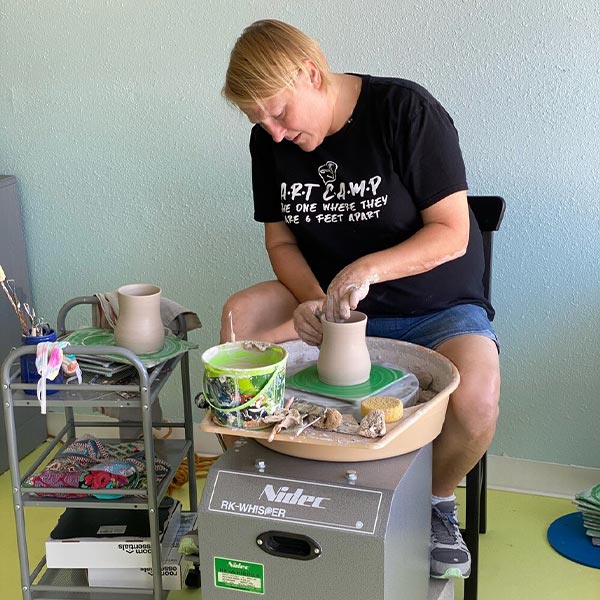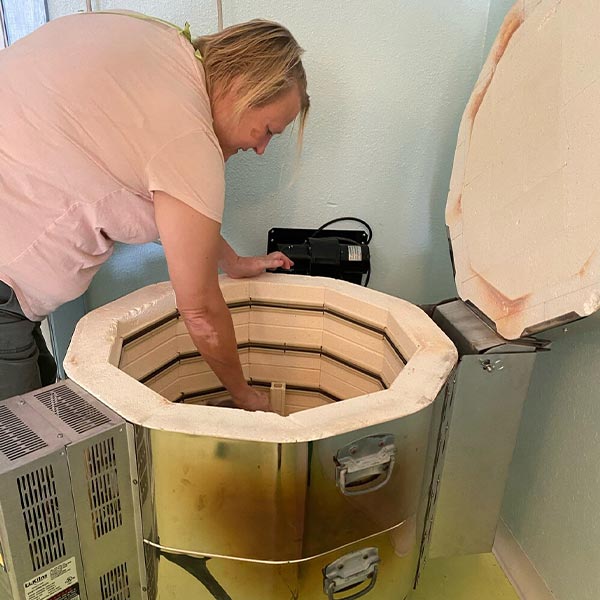 Fire your pottery with us! You can either rent the entire kiln or do it by the piece. All shared firings are fired to Cone 6.
Fire Entire Kiln (7 cubic feet) – $30
Fire per Piece – LxWxH x $0.06
I love to create custom pottery for individuals, events and companies! Contact us for more information about how I can help create your vision.